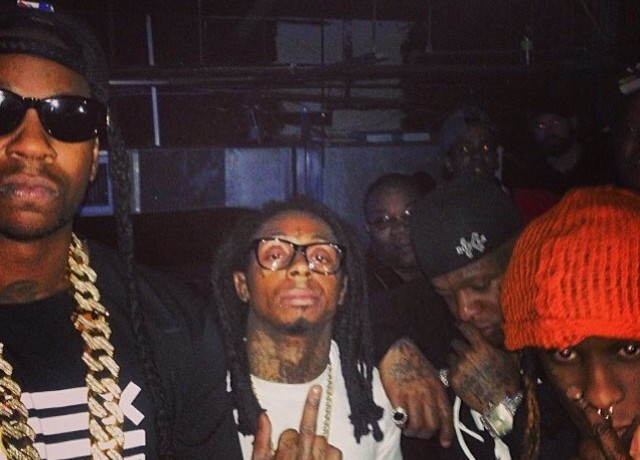 (from Karen Civil)
I
n April, Lil Wayne's tour bus was shot at while he was leaving a concert in Atlanta. According to police, they have arrested the shooter and he may have a relation to Young Thug.
TMZ reported that Atlanta police put out an arrest warrant for Jimmy Carlton Winfrey on May 21, and he has been charged with aggravated assault, terroristic threats, firearm possession by a felon, and criminal gang activity in connection to the ATL tour bus shooting.
To make matters even more interesting the suspect was featured on T.I.'s show
Road To Redemption
for a history of breaking the law back in 2009.
Winfrey was also allegedly Thug's road manager at one point which adds to the more than obvious feud between Thug and Wayne. Police reports say that the motive behind Winfrey's actions was to "perform a high profile shooting of a rival rap artist."
STREET CERTIFIED